Gathering. Growing. Going.
Find out more about who we are.
Vision Statement
Growing a community of God's grace, serving the world.
Gathering  #meeting for purpose

Growing  #discovering our purpose

Going  #living out our purpose
Whole Life Discipleship
It's our goal that everyone understands our desire to be a church engaged in WHOLE-LIFE DISCIPLESHIP.
It's our ambition that everyone recognises the part Life Church plays in their lives and in equipping them in their role in representing Christ in the world.
There are 168 hours in a week. Most of us spend only a small percentage of these on 'church' activity.
The question is: "What does it mean for me to live fruitfully here and now, every day?"
We need clarity in understanding the relationship between the church in its GATHERED form (things we do together like Sunday meetings and Groups) and the church in its SCATTERED form (things we do when apart).
The death and resurrection of Christ means there is no longer a spiritual/secular divide in our lives.
Everything is spiritual.
Most people don't need to be encouraged to do more 'church' activity BUT to see what they do in the 168 in a different light – the light of God's presence with us, whether at home or work, school or college, doing the shopping or housework, exercising or socialising, alone or with others.
We need a consistency in our lives which sees that 'work is worship' as we seek to be fruitful for the kingdom of God through every door we walk.
We are empowered to BE church in today's society, every day, not just when we are gathered.
This isn't primarily about changing our everyday routines – it's about awakening to the God-given potential of every moment.
It's about valuing and celebrating every encounter, praying for each other at home and work, sharing honest stories of everyday life
"Not all of us can do great things. But we can do small things with great love."
Mother Teresa
"So here's what I want you to do, God helping you: Take your everyday, ordinary life—your sleeping, eating, going-to-work, and walking-around life—and place it before God as an offering. Embracing what God does for you is the best thing you can do for him."
Romans 12:1
Steve Speight is our Senior Minister. Team is the basis of how we serve and minister here at Life Church. Steve leads a small team of Senior Leaders, who are responsible for setting and developing the church's vision.
The Senior Leaders work closely with a Core Leadership Team who help to implement the vision of Life Church.
Steve is married to Jane and has two children Sam & Leah, who are both married. He has led Life Church for over 20 years. Steve is driven to see people find God's great love and purpose for their lives by growing a relevant energetic church where all can find their place to belong and thrive. Alongside his passion for team ministry he loves to see people grow spiritually, which makes for a vibrant, outward looking church. Spicy food, jazz and Newcastle United are amongst his other passions in life.

Over the years we have been involved extensively overseas following encouragement from the bible a number of years ago that we would 'Lend to many nations' (Deuteronomy 15:6) which has seen the leaders and members of Life Church Lichfield travel to New York, Czech Republic, Philippines, Ghana & Kenya. With a particular friendship over many years with church leaders in southern Poland.
We are honoured to serve in this way and thank God for his prompting and provision.
Kenya
This incredible adventure takes place some 400km west of Nairobi in the western region of Kenya near the beautiful Lake Victoria. In 2008 a piece of land was bought in a village named Kadawa, near Kisumu with a view to developing a small farm to supply local widows with maize to feed themselves and their families.
Since that time we, as a church we have had the privilege of building a fruitful relationship with the people and church leaders in that area in seeking to support them in imaginative ways that will help the local churches and the people of their communities. Here are some of projects that we have developed so far…
Micro finance schemes to initiate business plans grew into a credit union.
Well and water tower provided to enhance the farm.
Irrigation systems for individual gardens to thrive.
Goats for children to help them have money to enter school.
Farm School allowing farmers to experiment with different crops without risk
Replacing widow's houses for more substantial dwellings.
Mosquito nets to help cut down bites and therefore disease.
Motor Bikes for local pastors to get around visiting and ministering.
Building a church building in a village called Magwar.
Supporting a new Primary School development and seeing great exam results.
There are now 9 churches being planted and growing in villages and communities around Kadawa for which we thank God. We plan as a church to increase our investment of time, people and resources in the coming years and look at what opportunities come our way in this amazing area of the world. There are opportunities to use your skills as part of a team visiting Kenya.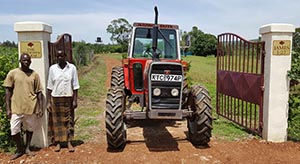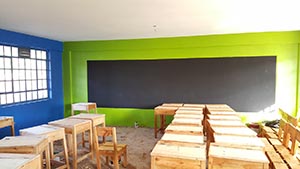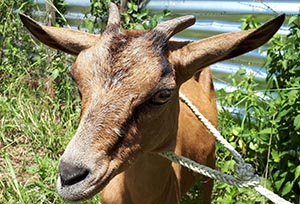 Got Questions? We all do!
We're here for you. Whatever your question, big or small, we'll try our best to help where we can.